In Memory
Stefanie Ard (Stephenson)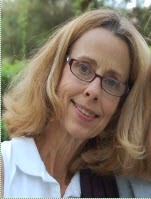 Stefanie Ard Stephenson passed away in the early morning hours of December 1, 2008 after a courageous battle with cancer. Family visitation will be at The Hamil Funeral Home, 6449 Buffalo Gap Road, Abilene, Texas on Wednesday December 3, 2008 from 4:00 to 6:00 p.m. A memorial service will be at 10:00 am on Thursday, December 4, 2008, at St. Paul United Methodist Church, 525 Beech Street. Greg Kennedy, Senior Pastor will officiate the service. Interment will be at Elmwood Memorial Park, 5750 Hwy 277 South, following the service.
Stefanie was born August 14, 1951 in Abilene, Texas to Floyd and Aradine Ard. Stefanie graduated from Cooper High School in Abilene, and attended the University of Texas at Austin. While at UT she joined the Kappa Kappa Gamma sorority. After college, Stefanie lived in Santa Fe, New Mexico, moving back to Abilene in 1983 to take care of her ailing mother and help manage the family business. Shortly after returning to Abilene, Stefanie met her future husband, Bryan Stephenson. They were married on May 23, 1987. Bryan and Stefanie were blessed with two children, Bryan Austin Stephenson, born in 1990 and Aradine Katherine Elizabeth Stephenson, born in 1994.
Bryan Austin and Aradine were the light of Stefanie's life and she found her greatest joy in supporting them in their many activities and accomplishments. It gave Stefanie such happiness to cheer from the sidelines as Bryan ran track and Aradine competed on the tennis court. Her deep abiding love for her children was reflected in her words and actions. Stefanie loved walks in the country, star gazing, art and beautiful music, especially when performed by her children. She was also known to be an excellent gourmet cook.
In addition to being a devoted mother, Stefanie enjoyed managing investments and was a talented business woman. She was involved in the Abilene community and in the activities of her children including serving on the Board of Trustees of St. John's Episcopal School and fund raising and volunteering for the Grace Cultural Museum, since its inception, and serving as a member of Los Aficionados. Stefanie was an enthusiastic patron and volunteer for the Abilene Philharmonic. After her mother's diagnosis, Stefanie worked as an Alzheimer's disease advocate and educator to increase public awareness about the disease.
Stefanie is survived by her husband, Bryan, her son, Bryan Austin, and her daughter, Aradine, as well as two brothers, Ivan Ard of Midland, Texas; Julian Ard of Fort Worth, Texas; two sisters, Marsha Ard of Dallas and Elisa Ard of Santa Fe, New Mexico, in addition to two nieces Coral and Liza.